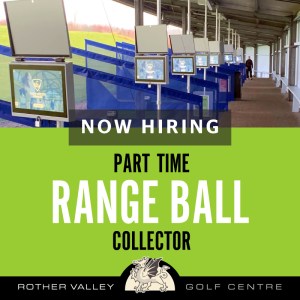 We're Hiring!
Job Opening: Part-Time Ball Collector on the Driving Range
We're hiring a part-time ball collector to join our small team on the driving range! Your duties will include collecting, washing, and replenishing range balls for our customers.
To be successful in this role, you must be reliable, conscientious, have good timekeeping skills, and be hard-working. We will provide you with a uniform, waterproof clothing, and boots.
This is a weekend and weekday position, requiring 14-16 hours per week. Weekend shifts start at 6:30am, and weekday shifts start at 7:00am. The hourly rate is minimum wage.
If you're interested, please call Richard at 0114 247 3000.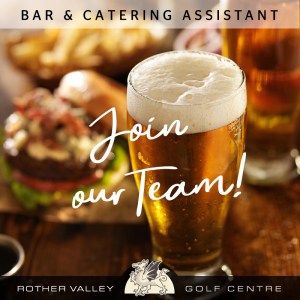 We're Hiring!
Part Time Bar Staff Wanted
We're looking for friendly and outgoing people to join our team as Bar & Catering Staff. You'll be responsible for creating a welcoming atmosphere for our customers, so we need you to be a great communicator with excellent customer service skills.
You'll be required to work approx 16 hours per week including evenings, weekends and public holidays,
If you're interested, please call Carla at 0114 247 3000 to learn more.
Rother Valley Golf Centre | Mansfield Road, Wales Bar, Sheffield S26 5PQ